I haven't had too much going on lately. Mainly getting ready for Christmas. Gift giving wise, it isn't the same we thought it would be since I haven't received child support in almost 2 months. We've still managed to get gifts for the kids, just not much for anybody else. Other than that, it's been a usual couple of months. There were a few incidents that I would have normally blogged about but as much as I enjoy blogging here, I just didn't feel the need to put it all out there. I'm starting to keep stuff from the blog, which isn't something I've always done, but for some reason, it doesn't seem like I want to do it anymore so I'm not sure what's going to come of this blog. For today though, I'm going to catch up on some reviews. Let's start with the books I've finished the last couple of months.
The Witch with No Name (the Hollows #13) by Kim Harrison
If you've been on my blog awhile, then you know this is my all-time favorite series. I loved all these books and this one is just the same, except that I'm sad that it's the last one of the series.
I gave it 5 stars on Goodreads and Amazon
Bottled Abyss by Benjamin Kane Ethridge
I enjoyed this because it was different then a lot of the other books that I've read. It was a little weird at the start, and stayed weird. By the time I got to the end, I just wanted it to be done so I could start something else that I would rather enjoy.
I gave it 2 stars on Goodreads and Amazon.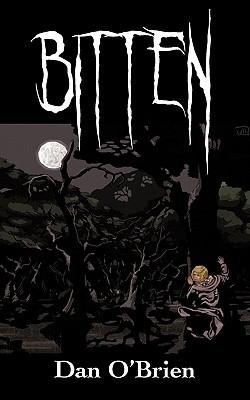 I enjoyed this werewolf tale to a point, but the bitten individual just essentially is crazy, and I mean psycho which I guess made the story interesting, it's just not as interesting as I would have hoped.
I gave it 3 stars on Goodreads and Amazon.
the Ghost Files (Ghost Files #1) by Apryl Baker
I enjoyed this one. The love between the 2 main characters was a little odd at first but it didn't lead where I thought it might which would have been a major turn off. It was a good story and enjoyed the characters.
I gave it 4 stars on Goodreads and Amazon.
This started off really good, then about 3/4 of the way through it all changed and went downhill. I was really into it until that change, when I got to the little twist at the end, it felt like the author was just trying to make up for getting me really into it, then pulling the rug out.
I gave it 3 stars on Goodreads and Amazon.
Since there isn't much on TV for the next few weeks, I'm not sure what we are going to watch because we generally watch a lot of TV. Went to Redbox last night and rented 5 DVD's.
Guardians of the Galaxy
I took the kids to see this in the theaters but Cheri hadn't seen it yet, plus, I'm not above seeing a Marvel more than once. I loved the movie, I didn't think it was the best movie of the year good but I did really enjoy it. I might have been expecting more with all the reviews before I seen it which lead to higher expectations.
I give it 4 stars, Cheri gave it 5.
Tammy
We both like Melissa McCarthy and are used to the humor of her movies so I knew what to expect going in. It was about what I expected. They story was ok but the humor was really good. It definitely had it's hilarious moments. It's worth seeing but I definitely wouldn't pay theater prices for it.
I give it 3 stars, Cheri gave it 3 1/2.
The Purge: Anarchy
These movies are what they are. Thrillers with some action, which isn't a bad thing. I might have even enjoyed this one more than the first one because it had people who were fighting back against the purge. Plus, it's always good for a discussion with the wife on what we would do if there was a purge every year.
I give it 4 stars, Cheri gave it 4 as well.
The Expendables 3
This is what it is as well. A huge action flick with a crap load of action stars. I do like these movies even just for all the action. It was also nice to see Mel Gibson doing a big budget movie again. I always liked his movies.
I give it 4 stars, Cheri was too tired to finish it so no review from her.
X-Men: Days of Future Past
Another good X-Men movie. A little different since the majority of it takes place the year I was born,, but I still enjoyed it, like I usually do with this franchise.
I gave it 4 stars, Cheri didn't watch it.